Will Nash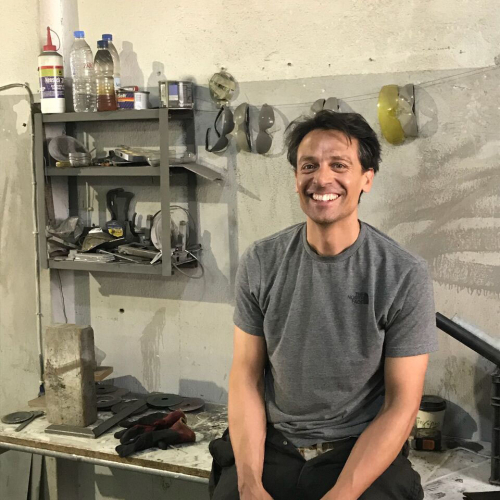 Sculptor Will Nash was born in Bangor, North Wales, in 1973.
He Lives and works in Lewes, East Sussex, UK.
Project Title: Jetsam
Medium: Steel off-cut tube
Date: May 2018
Jetsam is a response to two specific elements found in the landscape of Elounda Island. First by the detritus that collects in the rock fissures where they meet the sea, and second by the Wind-Sculpted trees and shrubs dotted across the island.
Will
At the centre of Will Nash's practice is a concern with form, structure and quantity. His sculptures and installations are the result of ongoing explorations of mathematical forms and the relationships they have with one another.