Alisa Längle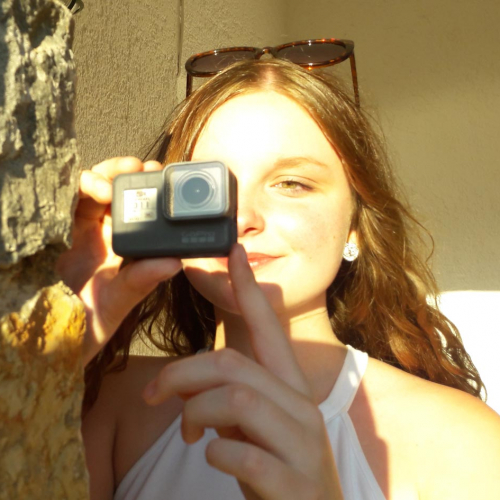 Alisa Marina Längle, 20 years old, Austrian student at University of Applied Science in Kufstein. In 2016 she started to take composing lessons from Peter Madsen and had her first internship at a movie production summer 2019.
Project Title: The Dream – Goddess in Crete
Medium: Video, Poetry & Music
Date: July 2019
Inspired by inspiration, thoughtfulness and honesty. 
Since a couple of years I'm able to spend my holidays at Elounda Island Villas. I'm a young composer, videographer and poet. The lonely island first scared me. I couldn't handle the silence and pureness of the place. I could hear myself. No noises or influences were drowning my thoughts. As the time went by, I started to let it go and let myself go. To listen to myself, be inspired by the simple nature and unique (but few) people.
This summer I decided to capture my impression of Elounda Island Villas through a video, music and poem. Leda supported me 100% and taught me much along the way. She's strong, opinionated and open minded. "Don't try to be a model, be the muse" – was one of my favorite quotes by her. As you can see: she's also wise.
I feel honored to be an "artist in residence" at such an amazing spot on this earth. My poem should express the feeling you'll get during your stay here. It's like a dream. You'll fly without the storm, darkness will give you light. You'll experience simple luxury, pure nature – that's simply luxurious.
Alisa