Lisa Troy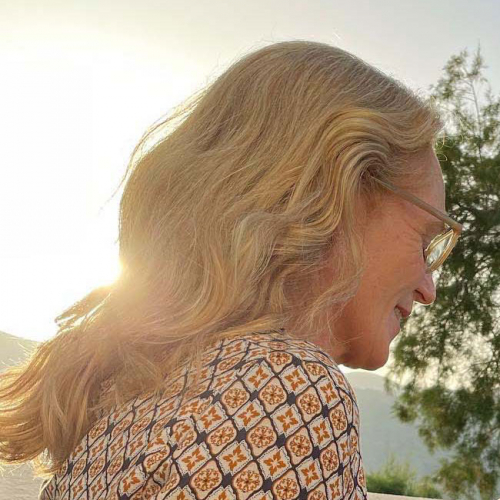 Lisa has been an Art teacher for the last 22 years for Highlands Colleges Adult Community Education in Jersey, Channel Islands. She has been exhibiting in the Channel Islands since 2002 her first exhibition was at the Garrick gallery in Jersey, followed by exhibitions at the Jersey Opera house in 2003, 2004 (her first solo exhibition) and 2005. In 2007 her work was exhibited in the National Art fund Exhibition. In 2010 at the Sir John Cheshire Gallery, Lisa's 'Routes of Jersey' Exhibition was kindly sponsored by Jersey Standard Chartered. In 2004, 2018 and 2021 Lisa's Artwork was again selected for the J J Fox International Art Competition and shown in Guernsey and the Berni Gallery at the Jersey Arts Centre. In 2019 Lisa had the time to finally finish her next body of work, resulting in her latest Exhibition entitled 'Observation' which Canaccord Genuity Wealth Management kindly sponsored. Lisa is currently working towards a collaborative Exhibition with another two local female Artists to be held in October 2022 at the Arthouse Jersey headquarters at the Greve de L'ecq Barracks.
Project Title: The Reflected Lights of Elounda
Medium: Driftwood, Pyrography and Acrylic Paint
Date: 25th May -2 June 2022
Concept/Idea of the work and a short description of your experience of working at Elounda Island Villas.
After hiking the islet of the Spinalonga Peninsula in search of driftwood washed up from the Aegean Sea, with the help of my husband, Steve, I used the beautiful flotsam and Jetson, gifted by the sea, to construct a canvas for me to create my Artistic response to the evening reflections of the lights of Elounda on the Aegean sea as viewed from the Islet.
I observed and did a watercolour study of the stripes produced by the reflections of Elounda town's lights on the Aegean sea at night which I then developed into an abstract design. Using the traditional skills of pyrography, I hand burnt each mark onto the driftwood using different pyrography tool tips; feeling like I was sketching with fire. Then with only Acrylic high key primary colours and white I created colours that represent the specific light reflections that I had observed.
Artist's statement, concerning the project:
I am fascinated by the way the different types of timber we found and used as the canvas reacted differently to the same temperature of the pyrography machine as I burnt. The dryer softwood squeaked, the older softwood smelt of the Agean and the hardwood fought the burn.
The vertical burnt marks are my interpretation of the reflections of the silhouetted mountains in the water and the colour stripes are the reflections of lights of Elounda town as seen from Elounda Island Villas on the Spinalonga Peninsula. The occasional horizontal block of burn or colour signifies the gentle movement of the water.